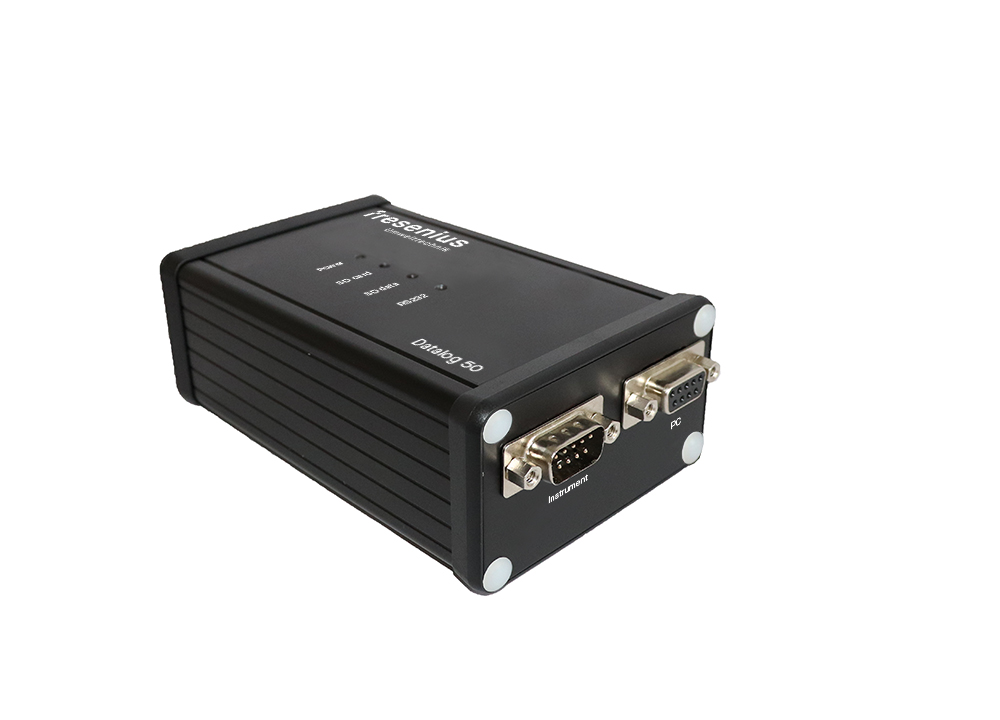 Datalog 50
Quick storage of RS232 data
For different devices
2 x RS232: 1x female connector, 1 x pin
Exchangeable memory cards: SD and SDHC (up to 32 GB)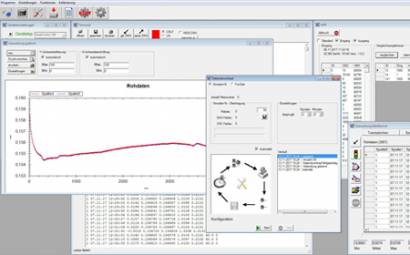 GMM software
GMM, our in-house gas analysis management software, has been developed specifically for Fresenius Umwelttechnik measurement systems.
The programme offers a great variety of features via a serial communication interface. These include, for example, real-time recording of measurement data or automatic data downloads from the measurement systems' internal memories.
The recorded measurement values can be saved as a file or in an integrated SQL database. What is more, you may create both tabular and graphic data evaluations. These will help you monitor and optimise your processes.
An integrated encoding method ensures the data's protection against forgery so that they are also suitable for submittal to authorities.
Besides, qualified personnel trained and authorised by us will be given access to further features such as the analyser's calibration and configuration or commands.
We will be happy to advise you and provide you with further information on our GMM software.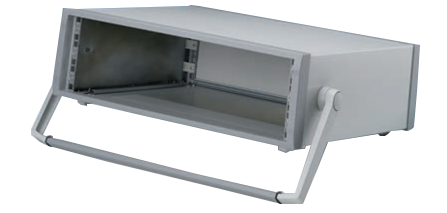 mobile table-top case
Dimensions: 3 units x 19 inch x 450 mm
Case: IP54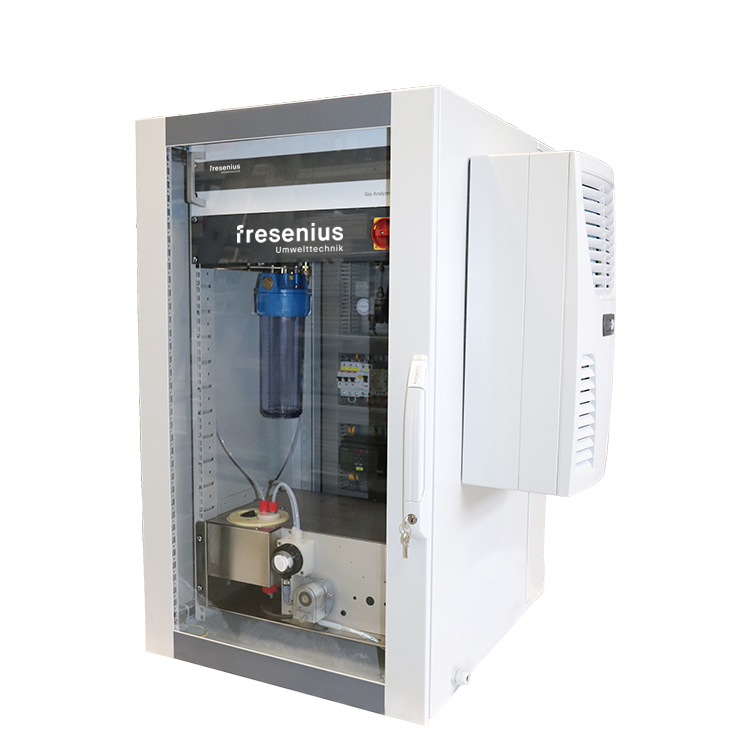 wall-mounted case
Available case dimensions:
9 units: W 600 x H 478 x D 673 mm
21 units: W 600 x H 1012 x D 673 mm
Case: IP54
Delivery without pictures accessories.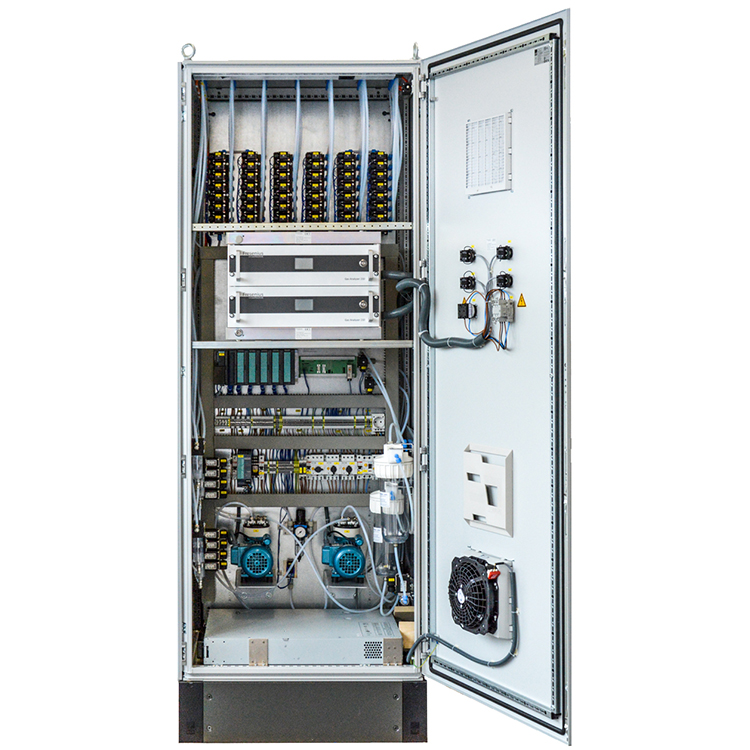 switch cabinets
Dimensions:
Up to a height of 2.20 m
W 600 x H 2200 x D 800 mm
Glass door, swivel frame, fan etc. included
consisting of:
Terminal blocks
Cable ducts
Main switch
Circuit diagram pocket
Door position switch etc.
Incl. further assembly accessories
pre-assembled and ready for installation
Case: IP54
Delivery without pictures accessories.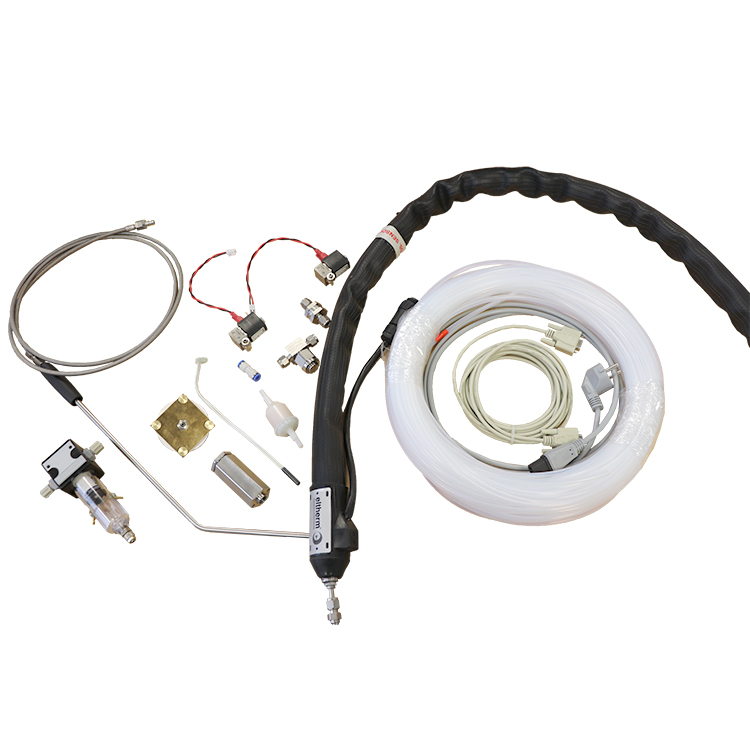 optional accessories
Filters
Heated sample gas lines
Sampling probe
Gas cooler
Pre-suction pumps
Heaters
Air conditioners
Solenoid valves
Condensate separator with automatic discharge
Industrial PC / PLC
Compressed-air backwashing
Flame arrestors (ATEX-certified)