Company Profile
Fresenius Umwelttechnik GmbH is looking back on a long-standing corporate history. The foundation for the sales and distribution of process measurement technology was laid in 1992 when Fresenius Umwelttechnik GmbH was founded. Since many different industrial sectors are increasingly interested in special online analytics, Fresenius Umwelttechnik has committed itself to expanding its focus to a significant extent. Today, Fresenius Umwelttechnik is one of the leading manufacturers of gas analysers and measurement systems, attending to customers from the industrial sector and many other branches using process analytics.
Mission Statement
One of the world's leading providers of devices for industrial-scale gas measurement technology, we are guided by clear values:
Quality, customer orientation and innovativeness are our strengths.
Fresenius Umwelttechnik focuses on technologically innovative, high-quality solutions to ensure that their customers enjoy long-term economic success. Our qualified employees' daily thoughts and actions are guided by this vision. It has been this way for more than 30 years.
Our customers are not just provided with state-of-the-art technology. As their reliable partner, our assistance goes well beyond the design, assembly and commissioning of gas analysers.
The SERVICE we offer is personal, and of paramount importance to us. Be it our own analysers or third-party devices: we'll take care of all necessary maintenance works. Our short response times aim at minimising expensive downtimes.
We are committed to becoming one of our markets' technology leaders. This is done by furthering new market-driven developments.  While pursuing our objectives, we merge socially and ecologically conscientious behaviour with economically successful activities. We attach great importance to sustainability. Customer and employee satisfaction is what we strive for.
Whether you commission us with the implementation of complete solutions or individual devices, we always look at your processes from a holistic point of view and can always help you enhance them. Thus, we have a solution for every challenge.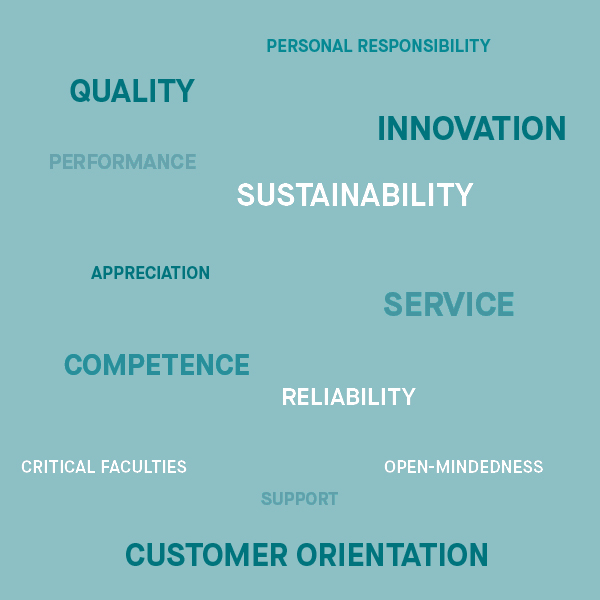 170 years of tradition
In the course of 175 years of corporate history, Fresenius has become one of Germany's leading group of companies when it comes to chemical, biological and physical analytics and consulting services.
Timetable
1848
Carl Remigius Fresenius founds the "Chemische Laboratorium Fresenius" in Wiesbaden.
1862
Carl Remigius Fresenius establishes his "Magazine for Analytical Chemistry".
Bearing the name "Fresenius Journal of Analytical Chemistry", it is still published today.
1908
Women are incorporated into education and training for the first time.
1931
State certification for chemical engineering education.
1960
The Fresenius Institut becomes market leader in product and environment analytics.
1972
The test departement is changed into INSTITUT FRESENIUS Chemische und Biologische Laboratorien.
1975
INSTITUT FRESENIUS moves to Taunusstein.
1989
Establishment of a network of partner companies and partner universities abroad
Development of innovative technical solutions in the field of gas withdrawal and measurement
"Fresenius Akademie"  – an institute for advanced education – is founded by the Fresenius
Fachhochschule (University of Applied Sciences).
1992
Fresenius Umwelttechnik is founded.
1995
The Fresenius Fachhochschule (University of Applied Sciences) moves from Wiesbaden to Idstein.
2001
Eco Analytics AG Switzerland becomes a partner
2002
Fresenius Umwelttechnik offers the development of customized analytical systems
2003
Commissioning of the central laboratory for routine analytics in Herten
2004
With Freon analysis, Fresenius Umwelttechnik becomes market leader in the refrigerant
and recycling industry
2006
GreenLab Hungary becomes a partner
2008
Pasch Y CIA. Spain becomes a partner
2009
Development of a continuous gas analyzer for solvents
Ptech LTD. UK becomes a service partner
2010
Launch of the simple and intelligent BioBasic biogas analyzer
2011
Palgo AB Sweden becomes a partner
2012
Development of the first NDIR-based formaldehyde gas analyzer
Sarlin Oy Ab Finland, Frew Process Group USA, Palmary Technology China Ltd.,
Gruter et Marchand France and Orion S.r.l. Italy become partners
2013
Relocation to new premises in Herten (former Ewald coal mining site)
Development of the innovative GA150-315 analyzer generation
Atut SP.z.o.o. Poland and Multi Instruments B.V. Netherlands become partners
2014
Fresenius Umwelttechnik presents new product lines and internationalizes its distribution
Capacity expansion
2015
Fresenius Umwelttechnik presents a new product line and starts a sales offensive.
2016
Market launch of the portable analyzer, zirconium oxide device and data logger.
2017
25 years Fresenius Umwelttechnik – the company celebrates its birthday.